Cancer scenario 2014 organised at Faridabad.
Posted by Dhirendra Bhatnagar on May, 17, 2014 , Category:
Cancer Conferences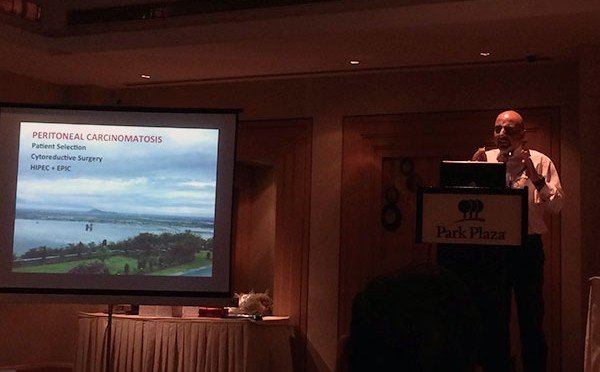 CANCER SCENARIO 2014
Saturday, 17th May 2014, Hotel Park Plaza, SECTOR 21, Faridabad
In pursuance of our charter to impart knowledge to concerned professionals at their doorstep, we are conducting an event 'CANCER SCENARIO 2014'at Hotel Park Plaza, Faridabad on Saturday, 17th May 2014. This event shall comprise of a Seminar on Cancers – short informative lectures delivered by national experts in the field to an interested audience of professionals dealing with this dreaded disease and bring the latest to their door step.
Hopefully the interested audience comprising of prime Oncologists, Gastroenterologists, Physicians, Surgeons and General Practitioners of Delhi NCR shall absorb life saving knowledge become aware and contribute to the fight against this dreadful illness.
PROGRAMME
8:45 PM INAUGURATION
9:00 PM– 9:30 PM
LECTURES
SURGICAL ADVANCES IN THE TREATMENT OF ADVANCED COLORECTAL CANCER
SPEAKER – DR SAMEER KAUL, Sr. Consultant Surgical Oncology, Apollo Cancer Institute, Delhi
HORMONAL THERAPY IN ADVANCED BREAST CANCER
SPEAKER – DR ROHIT V. NAYYAR, Sr. Consultant Surgical Oncology, Apollo Cancer Institute, New Delhi