Tags: cancer specialist delhi
Posted by Dhirendra Bhatnagar on Jun, 01, 2015
Delhi based Surgical Oncologists, Dr Sameer Kaul and Dr Feroz Pasha were in Gopalganj, Bihar conducting a free cancer detection camp organised by Breast Cancer Patients Benefit Foundation. The Onkaulogy Kombine's team of cancer specialist were ably supported by Counselling Psychologist, Dr Deepali Kapoor and BCPBF's general secretary Mridul Arora.
Read more...
Posted by Dhirendra Bhatnagar on Nov, 21, 2014
Who dare say that progress should not be made, particularly today when change seems to be all pervading, in a fast developing country like ours. Treatment of cancer has to be as good as it is in the West, but available to all sections of the Indian society since most of the cancers do not … Continue reading Dr Sameer Kaul – making cancer treatment affordable. →
Read more...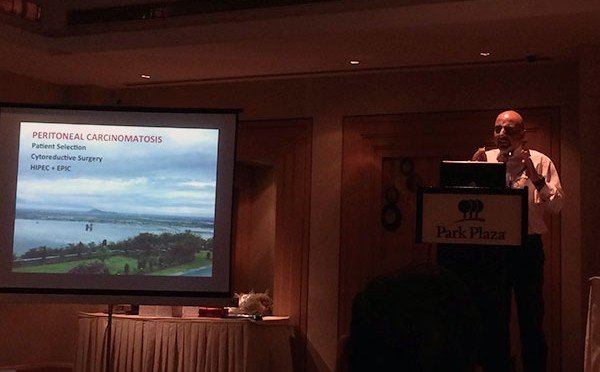 Posted by Dhirendra Bhatnagar on May, 17, 2014
CANCER SCENARIO 2014 Saturday, 17th May 2014, Hotel Park Plaza, SECTOR 21, Faridabad In pursuance of our charter to impart knowledge to concerned professionals at their doorstep, we are conducting an event 'CANCER SCENARIO 2014'at Hotel Park Plaza, Faridabad on Saturday, 17th May 2014. This event shall comprise of a Seminar on Cancers – short … Continue reading Cancer scenario 2014 organised at Faridabad. →
Read more...
Posted by Dhirendra Bhatnagar on May, 02, 2010
NATIONAL WORKSHOP ON LIVER CANCER 2010 Cancer is projected to become the leading cause of death by the end of this year, and the cases of cancer have doubled between 1975 to 2000 and will double again by 2020 and will nearly triple by 2030. Primary tumors of the liver represent the sixth most common … Continue reading National workshop on Liver cancer →
Read more...